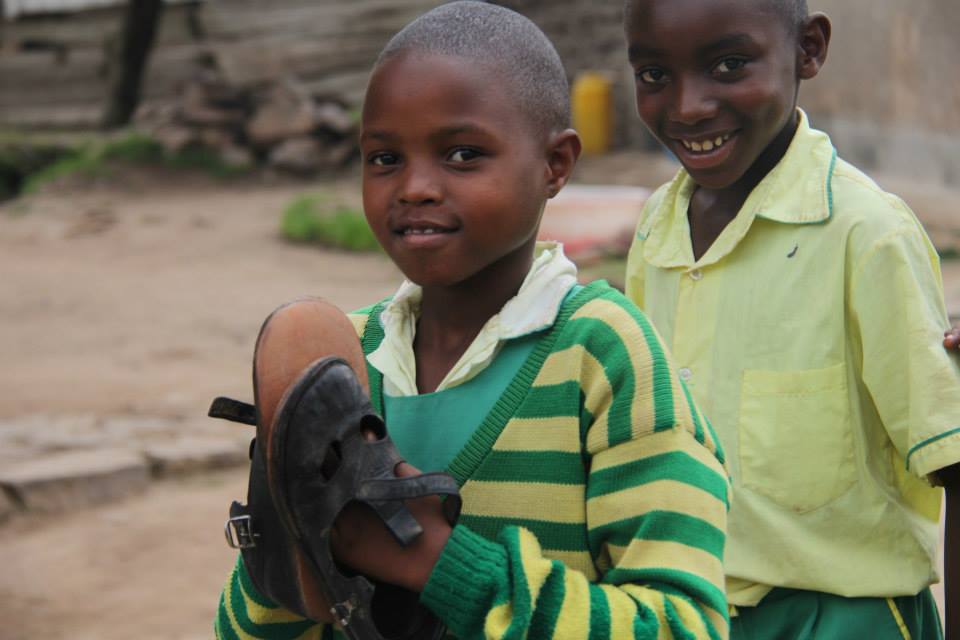 Child Africa Overview
Child Africa is a nonprofit organization that has been dedicated since 1991 to assisting underprivileged children in East Africa, elevating their lives through the power of education. With the aid of sponsor parents, we extend critical support to hundreds of children in Uganda, Africa, providing essentials such as food, clothing, medicine, education, and sometimes even shelter. With the unwavering support of sponsor parents worldwide, we aspire to positively impact the lives of thousands of children in the years ahead.
Our Vision
Our vision is to facilitate access to quality education for millions of children while instilling the values of honesty and integrity as essential tools in the fight against poverty and corruption.
Our Mission
Our mission is to guide, encourage, and inspire the children of Africa to become champions of integrity, working towards the eradication of corruption.
Our Values
We uphold values such as honesty and integrity, hard work, going the extra mile, respecting diversity, fairness, equity and justice, solidarity with the less fortunate, upholding children's rights, and fostering teamwork.
Our Goal
Our overarching goal is to support underprivileged children in East Africa, enhancing their lives through education.
Our Objectives
To realize our vision, mission, and goal, Child Africa is guided by the following objectives:
To provide educational access and basic necessities to less privileged children, including those with hearing impairment.
To equip less privileged children with vital life and leadership skills, promoting healthy, productive, and responsible lives.
To create pathways for less privileged children to attain self-sufficiency or gainful employment.
To elevate the socio-economic status of families benefiting from Child Africa's programs, thereby reducing poverty.
Strategies
Our strategies include:
Facilitating sponsor-child connections through the Child Africa website.
Establishing and operating nursery, primary, secondary, and vocational schools in East Africa.
Supporting similar organizations that promote education.
Distributing free copies of the children's magazine "Bingwa" to schools across Africa.
Building robust local and international partnerships to ensure program sustainability.
---
Profiles of Administrative Staff
Rino Solberg | Founder and Voluntary Chairman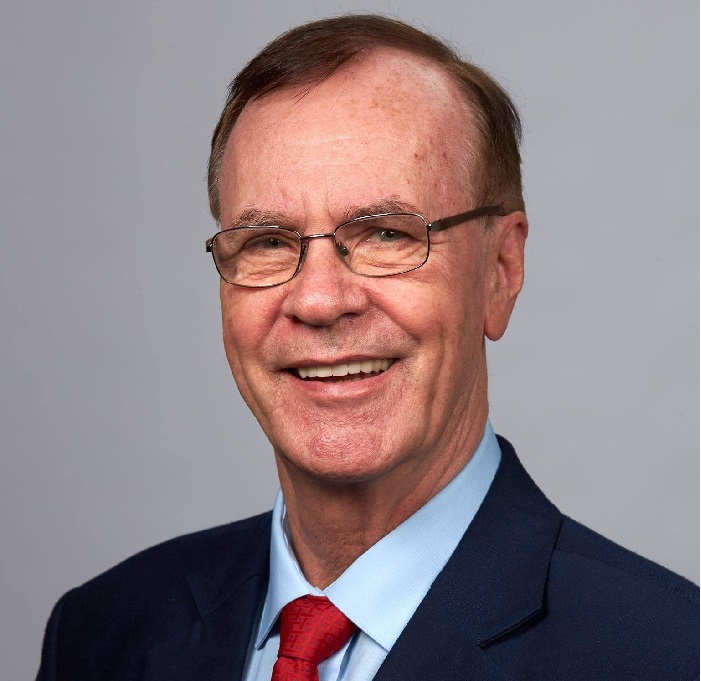 Rino Solberg assumes the role of Chairman within the Better Globe Group, driven by an overarching vision to combat poverty through multi-faceted strategies, which include:
Planting huge numbers of trees in Africa
Empowering impoverished farmers with microcredit to foster self-sufficiency.
Facilitating education for underprivileged children through Child Africa.
Beyond his leadership in poverty eradication efforts, Rino boasts a successful background as a trainer, speaker, business consultant, and international entrepreneur, having established enterprises across various countries. His accomplishments extend to being an author of eight books, focusing on "personal development" and "human relations," as well as creating several training programs within these domains. Central to Rino's aspirations is his dedication to enabling individuals to uplift themselves – a sentiment intricately woven into the fabric of Child Africa, the charitable organization he co-founded. Alongside Julie Solberg, Rino divides his time between Uganda and Norway, actively engaged in making a positive impact on lives.
---
Julie Solberg | Founder and Managing Director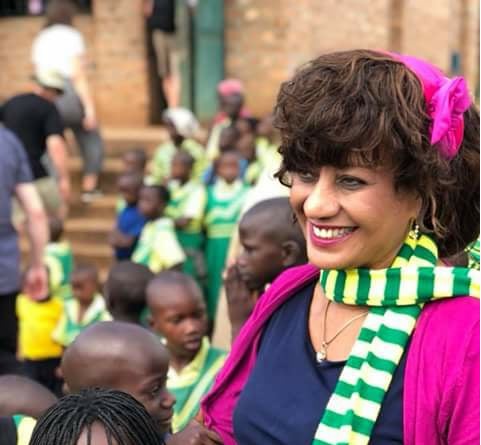 Julie Solberg is a flourishing businesswoman who has adeptly balanced her entrepreneurial acumen with the realization of her aspirations. With a dynamic history of managing various enterprises across Africa, she has now assumed a prominent role as the Managing Director of the Child Africa charity organization in Uganda and Kenya. Throughout her frequent visits to the continent, a profound mission began to take shape in her mind – an unwavering determination to uplift the children of this continent. This mission crystallized into reality in 1991 when Julie, alongside her husband Rino, established the "Solberg Children's Help Organization," a name that has since evolved into Child Africa, a registered non-profit entity. Through Child Africa, Julie has found a channel to engage in work that resonates deeply with her heart – bestowing underprivileged children with the key to a brighter future through education.
In Julie's own words:
"It takes so little to reach out and touch the soul of a child. So if you are reading about us right now, just reach out your hand and touch one tiny soul."
---
Sabilla Sanger Khan | Administrator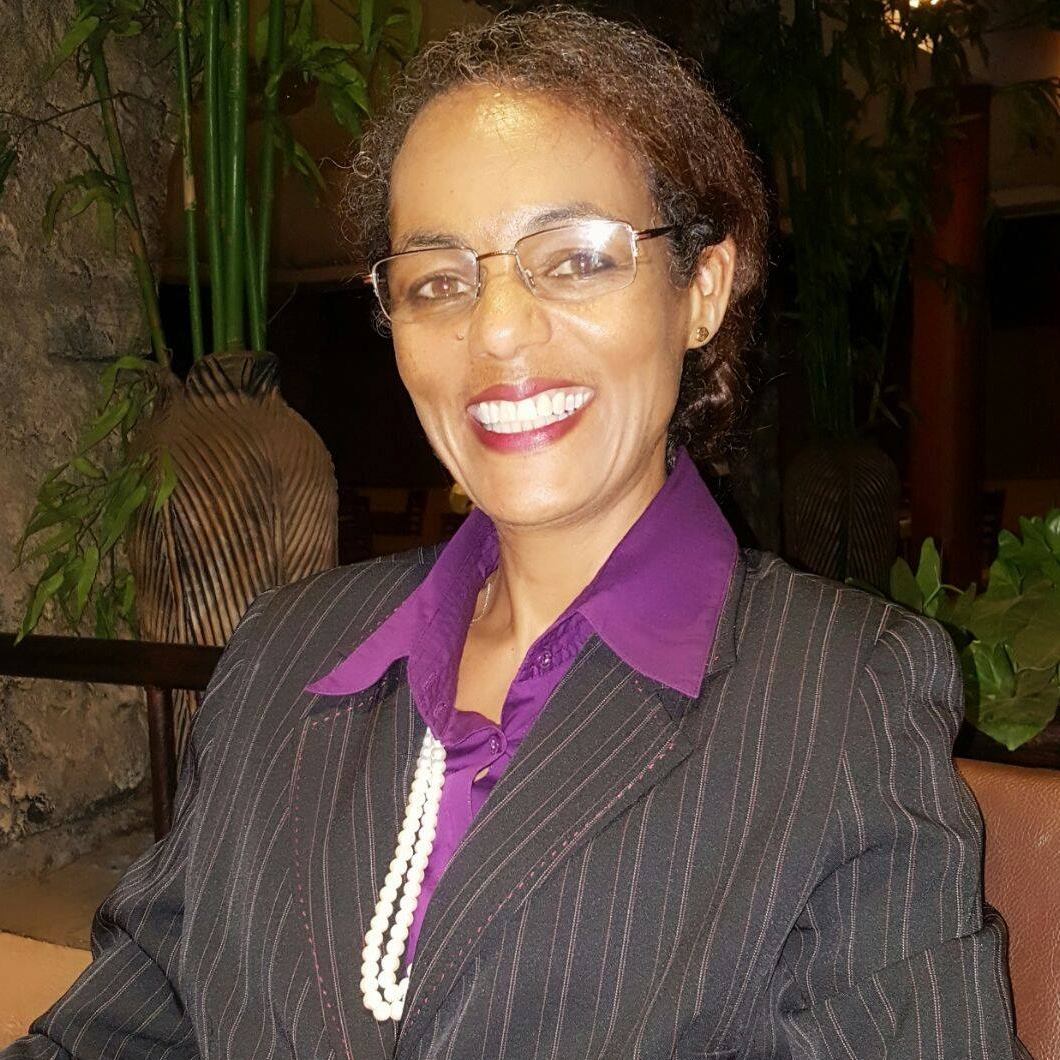 Sabilla Sanger Khan serves as the Sponsorship Administrator at our headquarters in Kampala. Her role involves orchestrating the sponsorship processes that bridge the head office and the centers responsible for direct interaction with the children. Her journey with Child Africa dates back to its inception as the "Solberg Children Help Organization," now known as Child Africa International. After twelve years of dedicated volunteering, Sabilla transitioned into a full-time role within the Child Africa staff. During her volunteer tenure, both she and her husband, Firoz Khan, engaged closely with the children, their homes, schools, and collaborated with school administrators. Sabilla possesses a profound understanding of the Ugandan educational landscape.
Today, Sabilla actively contributes to the day-to-day operations of Child Africa's Ugandan headquarters, maintaining close collaboration with Rosemary Søyland in Norway. Additionally, she oversees the coordination of the sponsor-child communication website system.
With an extensive background rooted in years of hard work and dedication, Sabilla's profound insights into Child Africa make her an invaluable asset to our administrative team.
---
Wilson Wanyama | National Program Director|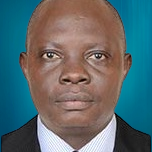 Wilson Wanyama, a dedicated professional, joined Child Africa in August 2013, following his extensive tenure with both local and international development organizations as well as consulting firms. His arrival brought a wealth of experience in NGO management and program coordination.
With an unwavering dedication to his role, Wilson is a highly motivated and results-driven individual. His expertise encompasses business processes, logistics, humanitarian and disaster management, child sponsorship initiatives, project planning and execution, as well as supervision and coordination. Wilson embodies qualities of confidentiality, initiative, reliability, and adaptability in the face of change.
Recognized as an innovative change agent, Wilson ardently advocates for the rights of children and vulnerable communities. Drawing from his broad work experience and exposure, he has cultivated a deep-seated commitment to empower individuals and organizations to reach their fullest potential.
Our Schools
Our Partners
---
Past Events
1 / 4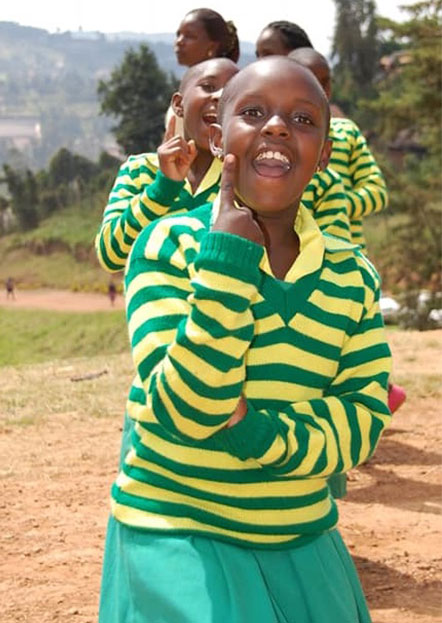 Child dances during function a Child Africa
2 / 4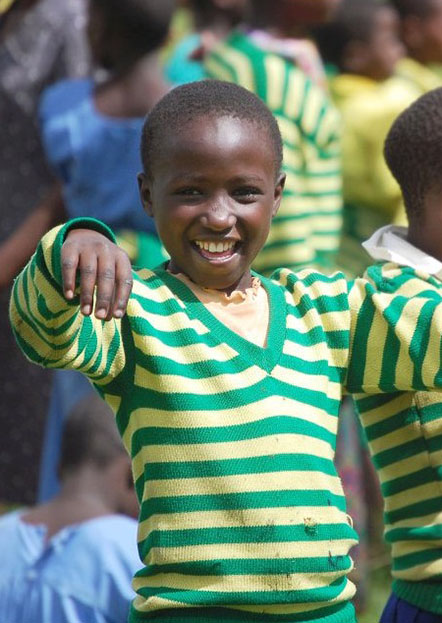 Happy moment for child during school session
3 / 4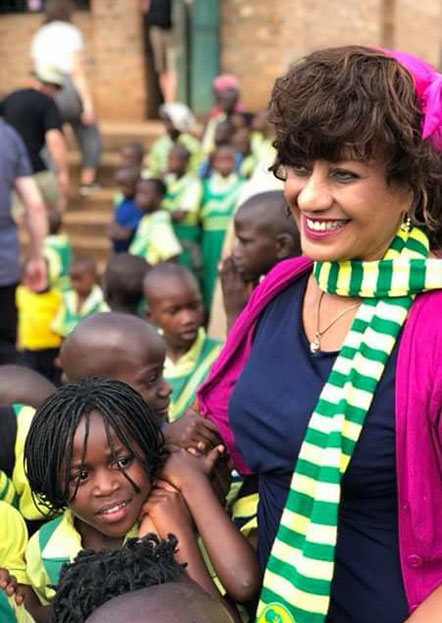 Julie Solberg's happy moment with kids at school
4 / 4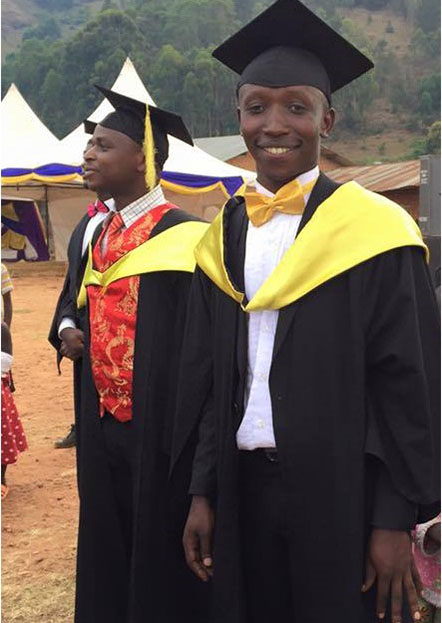 One of Child Africa's pioneer students during his graduation ceremony